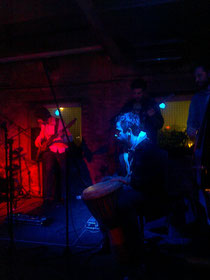 By: Professor Ana Novakovic
It seems that everyone heard of Belgrade so far for its glorioustitle – "Best party city in the world" (according to Lonely Planet). Some also call it the European capital of fun. Thank you for that, but the truth is, that it is hard to find the best party places of the world in Belgrade if you come from abroad. Even if you are Belgrader, and for some strange reason you stop going out on a regular basis for a while, it will be hard to find what's hot & happening that night.  We hide our crème de la crème very successfully so that these places do not become commercialized. Also we change places of interest very fast. A club can be the place to be one night, and totally empty the other.
Internet is helpless when it comes to Belgrade's fast evolving nightlife. So your best source, apart from the Belgrade Nightlife Academy, is people. They might be willing to share the secrets of Belgrade with you. So go ahead, ask some young person in the streets where to go out that night. You can judge by looks if someone is into same music like you are and approach him or her. In summertime, it is best to meet people on Brankov's bridge while crossing the river and approaching the floating clubs. In winter time be sure to sneak in some Kafana where traditional music is played in the early evening, and find out where the crowd is going afterwards. Some of the best starting points for this winter are: Blow up bar, Šteta, Foliranti, kafanas in Skadarlija Street or Red bar.
You have to be an explorer while in Belgrade, not just a regular tourist. Your map will be in Latin letters while the street signs are in Cyrillic. So if you do not rely on locals you are pretty much screwed. The only recipe for a successful night in Belgrade is to ask, ask and then ask again! Do not be shy, everyone will be more than happy to help you have fun, and most probably invite you to join! If that happens, fasten your seatbelt because you got your one way ticket to Nightlife-fantasyland!